beGlobal is an international social impact network focused on building community resilience against modern slavery and human trafficking.
Global Cities Free of Slavery and Human Trafficking: the case of Nan Province, Thailand
The beGlobal Network believes that knowledge production and exchange are fundamental tools to solve local problems that have global impact.
Raise awareness on new types of modern slavery in the world, through the production of research, diagnoses and conferences.
Understanding and prevention of anti-modern slavery measures that are implemented locally for dissemination on a global scale.
Promote good practices exchange to collectively think new and alternative measures to tackle modern slavery.
Rights Lab, University of Nottingham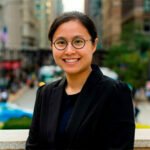 Institute of Asian Studies, Chulalongkorn University
Institute of Asian Studies, Chulalongkorn University
Institute of Asian Studies, Chulalongkorn University
Department of Sociology, Eduardo Mondlane University
Department of Sociology, Eduardo Mondlane University
Dr. Carlos Eduardo Cuinhane
Department of Sociology, Eduardo Mondlane University
Dr. Lurdes Rodrigues da Silva
Department of Linguistic and Literature, Eduardo Mondlane University
BRICS Policy Center / University of Denver
BRICS Policy Center / Pontifical Catholic University of Rio
Dr. Silvia Marina Pinheiro
BRICS Policy Center / Pontifical Catholic University of Rio
BRICS Policy Center / Pontifical Catholic University of Rio
Strengthening Bonds and Individuals